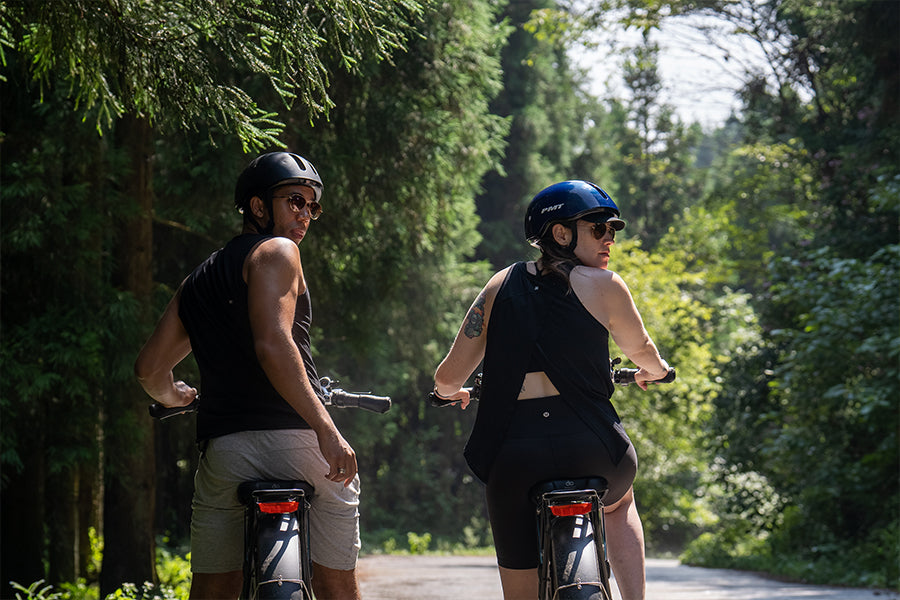 April 24,2023
Will Ebike Become Mainstream?
Electric bicycles, or e-bikes, have become increasingly popular in recent years, especially in urban areas where traffic congestion and pollution are major concerns. While traditional bicycles and cars are still widely used, e-bikes offer a unique set of benefits that make them an attractive alternative for many people. In this blog post, we'll explore some of the reasons why many people choose e-bikes over bikes or cars.
1. Convenience
One of the main reasons why people choose e-bikes is their convenience. With an e-bike, you can avoid traffic congestion and parking problems that come with driving a car. You can also travel longer distances without getting tired, as the electric motor helps you pedal effortlessly. Magicycle Deer range per charge (estimate)128+KM. E-bikes are also easier to store and maintain than cars, and they take up much less space than traditional bikes.
2. Cost savings
E-bikes are also a cost-effective mode of transportation. While the initial cost of an e-bike may be higher than that of a traditional bike, it is much cheaper than buying and maintaining a car. E-bikes are also more fuel-efficient than cars, and they don't require expensive repairs and maintenance. In addition, e-bikes can be charged using solar power or other renewable energy sources, making them a sustainable choice.
3. Health benefits
E-bikes offer many of the same health benefits as traditional bicycles, including improved cardiovascular health, increased endurance, and better mental health. However, e-bikes allow people who may not be able to ride a traditional bike due to physical limitations, such as arthritis or joint pain, to enjoy the benefits of cycling. E-bikes also encourage people to spend more time outdoors, which can boost mood and reduce stress.
4. Environmental impact
E-bikes are also a more environmentally friendly choice than cars, as they produce fewer greenhouse gas emissions and air pollutants. With more people choosing e-bikes over cars, cities can reduce their carbon footprint and improve air quality. E-bikes also take up less space on the road, which can help reduce traffic congestion and make cities more livable.
5. Fun and enjoyment
Finally, e-bikes offer a fun and enjoyable mode of transportation. With an e-bike, you can explore your city or countryside at your own pace, without worrying about traffic or parking. E-bikes also allow you to enjoy the scenery and connect with nature, which can be a refreshing break from the hustle and bustle of city life.
All in all, Magicycle also offers a convenient, cost-effective and sustainable mode of transportation that offers numerous health benefits while reducing the environmental impact of conventional cars. Click on Magicycle to choose a favorite e-bike and enjoy a fun and enjoyable way to travel.
Related Posts
Preventing Fire Hazards: 5 Safety Tips for E-bike Battery Use
Magicycle Ebikes - Your Best Choice for Ebiking
Electric Cruiser Bike: Meet the Ultimate All Terrain Cruiser Pro
What Is the Best All-Terrain Electric Bike for Every Rider?
Is It Worth Investing in a Fat Tire Electric Bike?