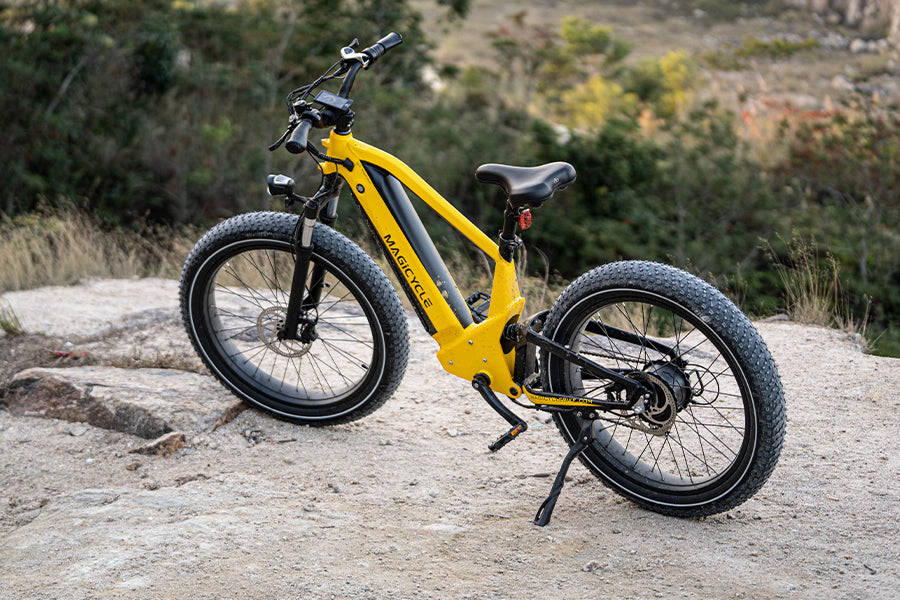 April 28,2023
Magicycle Deer: The High-Performance Electric Bike for Power and Style
The Magicycle Deer is an electric bicycle that boasts impressive specifications, including a 750W motor, 96N.m torque, 52V 20Ah battery, 3.0A fast smart charger, half twist throttle, and hydraulic disc brake. This high-performance electric bike is the perfect choice for those who want to combine the convenience of a bicycle with the power and speed of a motorized vehicle.
The 750W motor is powerful enough to provide a smooth and effortless ride, even on steep hills and rough terrain. The 96N.m torque ensures that the bike can easily handle any obstacle or incline you may encounter on your journey. The 52V 20Ah battery provides enough power for long-distance rides, while the 3.0A fast smart charger ensures that the battery can be fully charged in just 4-7 hours.
The Magicycle Deer also features a half twist throttle, which allows you to easily control the speed and acceleration of the bike. This feature is especially useful for riders who want to conserve battery life or prefer a more leisurely ride. The hydraulic disc brake ensures that you can stop quickly and safely, even at high speeds.
In addition to its impressive specifications, the Magicycle Deer is also a stylish and practical choice for riders. The bike is designed with a sleek and modern aesthetic, and it comes with a range of accessories that are available on the official website, including helmets and other safety gear.
Overall, the Magicycle Deer is an excellent choice for anyone who wants to experience the freedom and excitement of electric biking. Whether you are commuting to work, exploring the countryside, or simply enjoying a leisurely ride, this high-performance electric bike is sure to provide you with a smooth, effortless, and enjoyable experience.