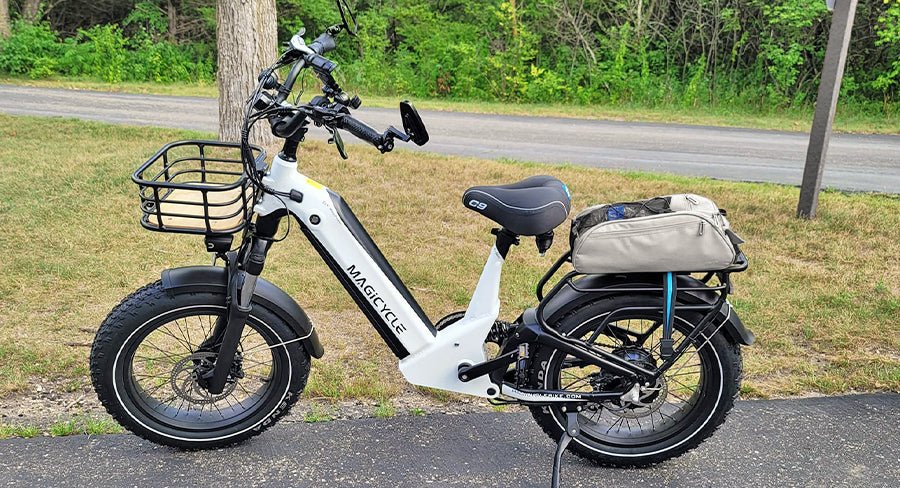 September 01,2023
How Much Do You Have to Spend to Get a Good Ebike?
The Ebike industry is becoming popular with every passing day. New people are investing in electric bikes, and this industry is expected to grow to over $153 Billion by 2032. This growing popularity makes manufacturers produce models and variations by keeping all types of buyers in mind. Since options range from budget to premium, you might be asking how much you need to spend.
This is because these bikes are relatively expensive. So, when investing, you need something that lasts. This article will discuss factors determining price depending on your usage requirements. Hence, you will know how much you must spend to get a good Ebike.
Factors that directly impact the price of an Ebike
Electric bikes have millions of variations, and every variation comes with different features. These factors determine the price of Ebike, and here is a quick of all those factors:
The frame could be made from various materials, and the price may vary depending on the material.
Bikes with mechanical brakes are cheaper, while those with hydraulic disc brakes are expensive.
Motor, battery, and controller greatly impact the price of your Ebike.
Unique features, brand value, customization, and warranty are some other factors impacting Ebike's price.
Different categories in the Ebike industry with their price ranges.
Here are the 3 main categories for buying electric bikes. Depending on your category, you can know how much you need to spend.
Entry Level $300 to $800
These are made with basic materials and bring basic features only. Entry-level E-bikes are good for beginners since they are less sophisticated. However, they may not provide the best experience in hilly areas or long routes. One of the biggest downsides is more maintenance requirements and a short lifespan.
2.
 

Mid Range $800-$2000

The mid-range category is the sweet spot between the best experience and price. These electric bikes for sale are best for most users thanks to better electronics and stronger structure. This category makes a good choice for routine usage and exploring the outdoors.
Premium $2000-$5000 and above
The premium category brings the best features and quality. Frames are made with expensive materials like carbon fiber. Similarly, the electronics in these bikes are top-tier and offer specialized features. These bikes are for those who don't want any compromise on quality and experience.
Remember that sometimes you don't need to spend the most to get the best. It is all about how a product meets your requirements.
How to buy an electric bike within your budget
If you want electric bikes to fall within your budget, you must first set clear requirements. When setting requirements, start with the primary purpose of the bike. Whether you need a bike for your daily commute, or do you want it for outdoor adventures?
Similarly, consider your distance and terrain conditions to get the right battery and motor specifications. With these two main checks, you can shortlist a lot of bikes, excelling. Those that don't meet your requirements or don't fall under the budget of the list will make purchasing easier. Also, only finalize a bike after taking a test ride because sometimes a low-spec bike is more than enough for you.
Hidden costs that you must consider while buying an Ebike
When you buy electric bikes, you get a lot of new features. However, with these features, there come some hidden costs. These can disturb your budget, so always go for transparent pricing. The hidden pricing factors start with the ebike accessories like:
Helmet
Light
Lock
Rack, etc.
These could be essential for your use case. Secondly, insurance and registration of your Ebike can add to its initial cost. Lastly, specialized parts and replacement batteries can later increase your expenditure.
Tips for saving money while buying a good Ebike
Buying good electric bikes does not always take all your savings. You can always save money if you have strategies to get the best value. Here are our top tips for buying an Ebike at good prices:
Look for holiday or seasonal sales
Buy electric bikes off-season for the best prices
Explore your local incentives and rebates
Check if you are getting good used Ebikes
These tricks will save money without impacting your Electric bike experience a lot.
Conclusion
With the quickly evolving world of Ebikes, we have an option under every price bracket today. However, the most important thing is the bike's quality while meeting your requirements. Having the idea about pricing according to your requirements is crucial. It is because you don't want to get something that has an irresistible price but does not last long.
Always try to get a bike that fits your riding requirements and other needs. Finding such a bike will give you a better idea about how much you need to spend. Moreover, it will be a more worthy investment for you.